Clothes drying stand Hyderabad best dealer and online supplier.  We also deal in cloth drying ceiling hangers, roof cloth hangers, ceiling hangers, and ceiling cloth dryer in Hyderabad.
First thing to remember can use both indoor and outdoor.
To emphasize easy to move anyplace with support of wheels.
Significantly more clothes can dry in less space.
Surprisingly looks beautiful and very elegant.
Certainly very useful in rainy season.
By all means very convenient to use.
In detail wings can close after usage.
Available in three steps, can dry more loads.
Unique workmanship and material for durable service.
Artistic value at competitive price.
Elegant clothes hanger creates an elegant home.
Price List of Cloth Drying Stand:
Three steps double pole powder coated tube with PP Plastic Rs. 2000
Three steps double pole Stainless steel tube with PP Plastic Rs. 2600
As can be clothes drying rack is very useful in less space of apartments.
To be sure can bear weight of wet clothes.
Important to realize easy to move with the help of flexible wheels even more load.
Most compelling evidence life of clothes drying stand is more.
In the long run maintenance free product.
Clothes stands are made up of models aluminium, stainless steel, powder coated tube.
All in all cloth drying stand or cloth drying rack can dismantle and can carry easily.
In conclusion where there is no free air flow or sunlight in your home, you can use cloth stand.
Altogether very easy to assemble with manual instruction of images.
Given these points on the positive side do not hesitate to buy clothes drying stand.
Materials & Models:
Clothes Drying Stand Powder coated tube with PP Plastic.
Stainless steel pipes with PP plastic.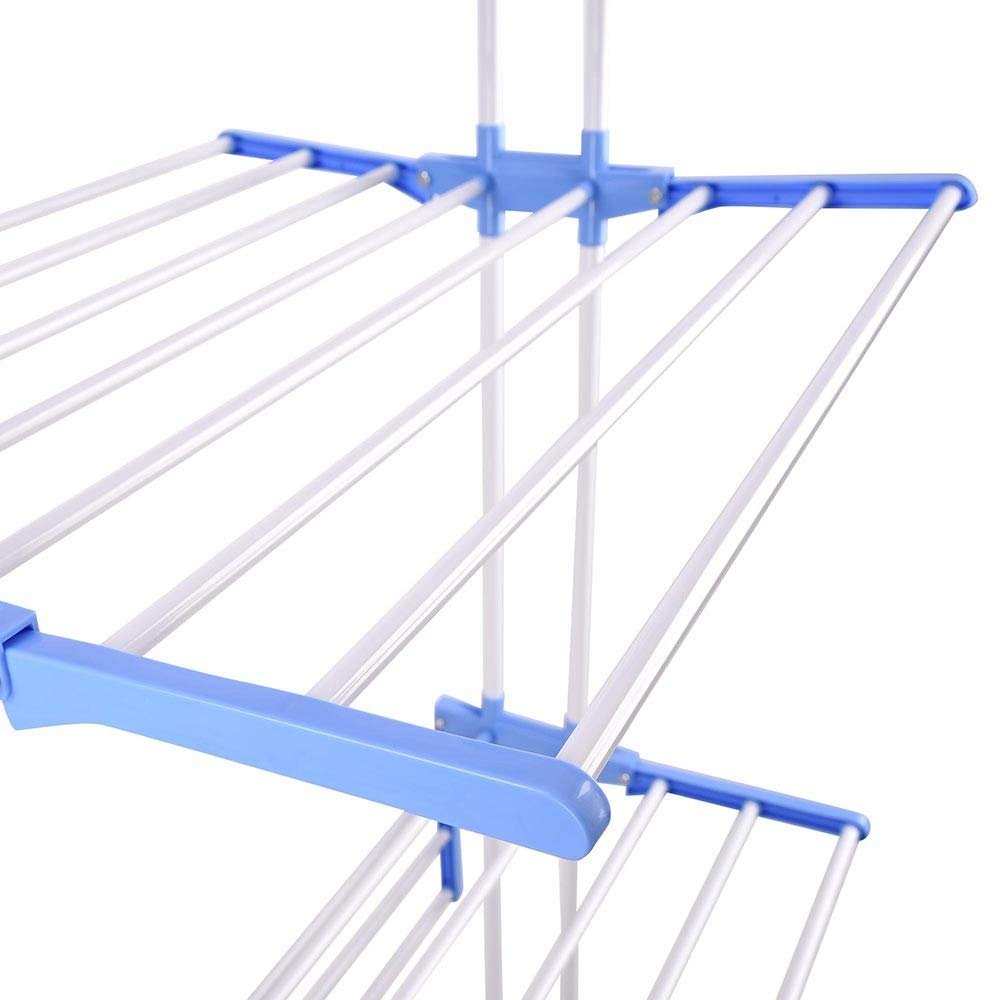 Clothes Drying Stand Powder coated tube with PP plastic.
Ceiling Clothes Hanger Stand Repair & Service:
We provide service for ceiling clothes hanger rope change, roof hanger, and balcony hanger thread change in Hyderabad.